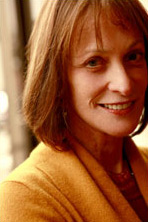 Ann Jones started Ann Jones Interiors in 1995 in San Francisco.
A Fine Arts graduate of the University of Washington in Seattle,
Ann has worked in the Bay Area ever since.
In addition to clients in Northern California, Ann has completed
projects in Portland, Dallas, New York City, Scottsdale, Deer Valley,
and Sun Valley.
PHOTOGRAPHY CREDITS

Matthew Millman:
Soda Canyon Retreat, Beach House,
Sonoma Ranch

G. Todd Roberts:
Woodside Family Home

David Duncan Livingston:
Sun Valley Home

Randy Orr, Red Dot Digital:
Headshots
ARCHITECTS

Soda Canyon Retreat:
Howard Backen, Backen Gillam Architects

Woodside Family Home:
William Wurster 1932
Heidi Richardson, Richardson Architects remodel 2008

Sonoma View Home - Richard Gluckman

Sun Valley Home - Mario Aiello, Dahlin Group